Blue Man Group
For several years Las Vegas and other large cities have been home to an ongoing Blue Man Group show. The opening line on their website states:
Blue Man Group will rock your world and blow your mind. Experience a spectacular journey bursting with music, laughter, and surprises.
Wikipedia goes further to describe the group:
A typical Blue Man production employs 7–9 full-time Blue Men who are selected through an audition process. In addition to the stage theatre show, Blue Man Group has had multiple national and global tours, appeared on various TV programs as both characters and performers, appeared on the Norwegian Cruise Line ship Epic, released multiple studio albums, contributed to a number of film scores, performed with orchestras around the U.S., and appeared in ad campaigns.


The Blue Man Group
Consists of persons who went through an audition process before being asked to join the team

Is comprised of 7 to 9 people who bring a variety of talent and expertise to perform a show with excellence

Is always looking for ways innovative ways to carry out their job

Is constantly in training to improve their performance

Performs with excellence in a variety of venues
Did you know Brindlee Mountain has its own Blue Man Group which mirrors in many ways the current entertainment groups?


The BMFA Blue Man Group is our service techs. Think about it, the BMFA service team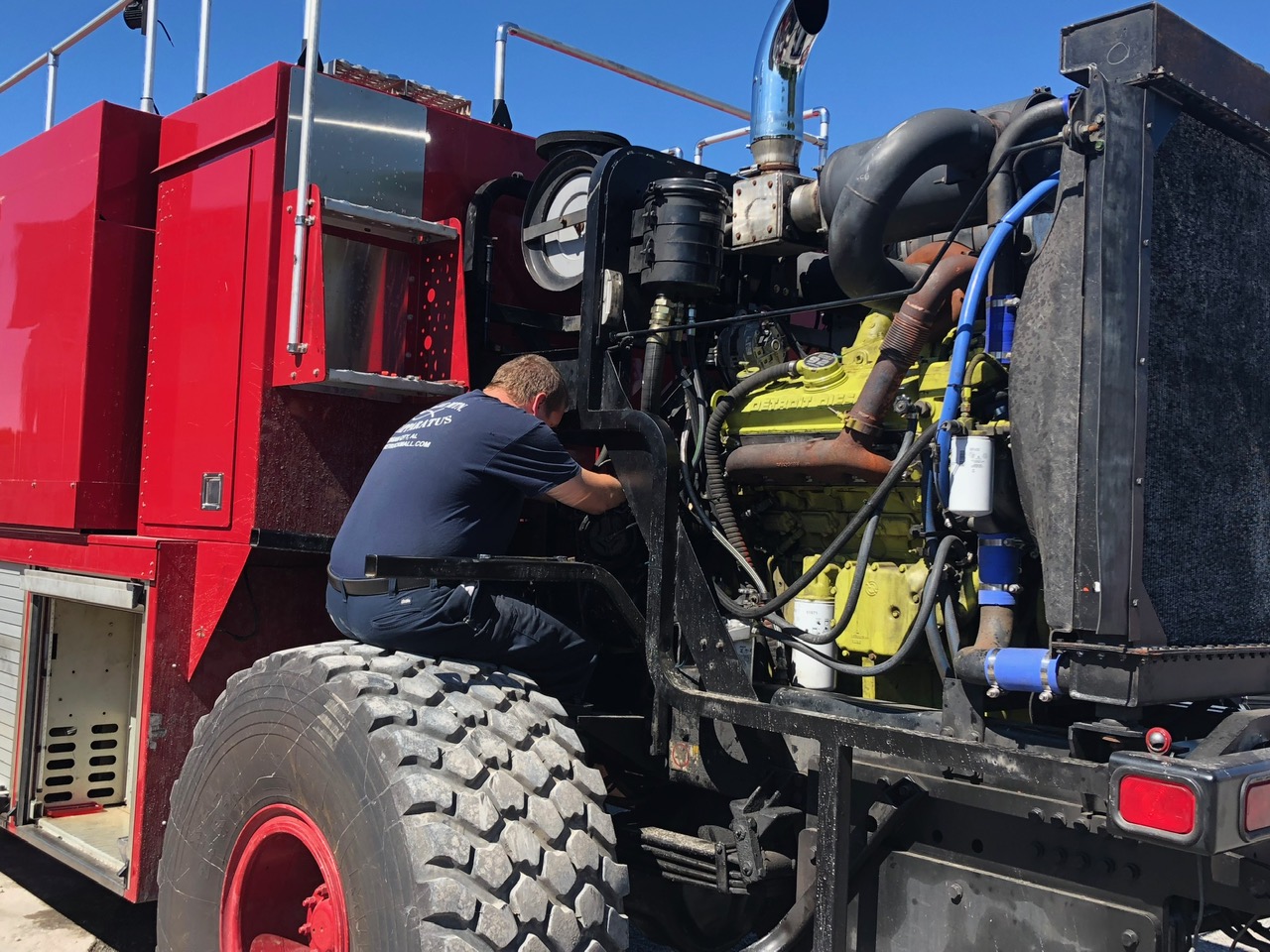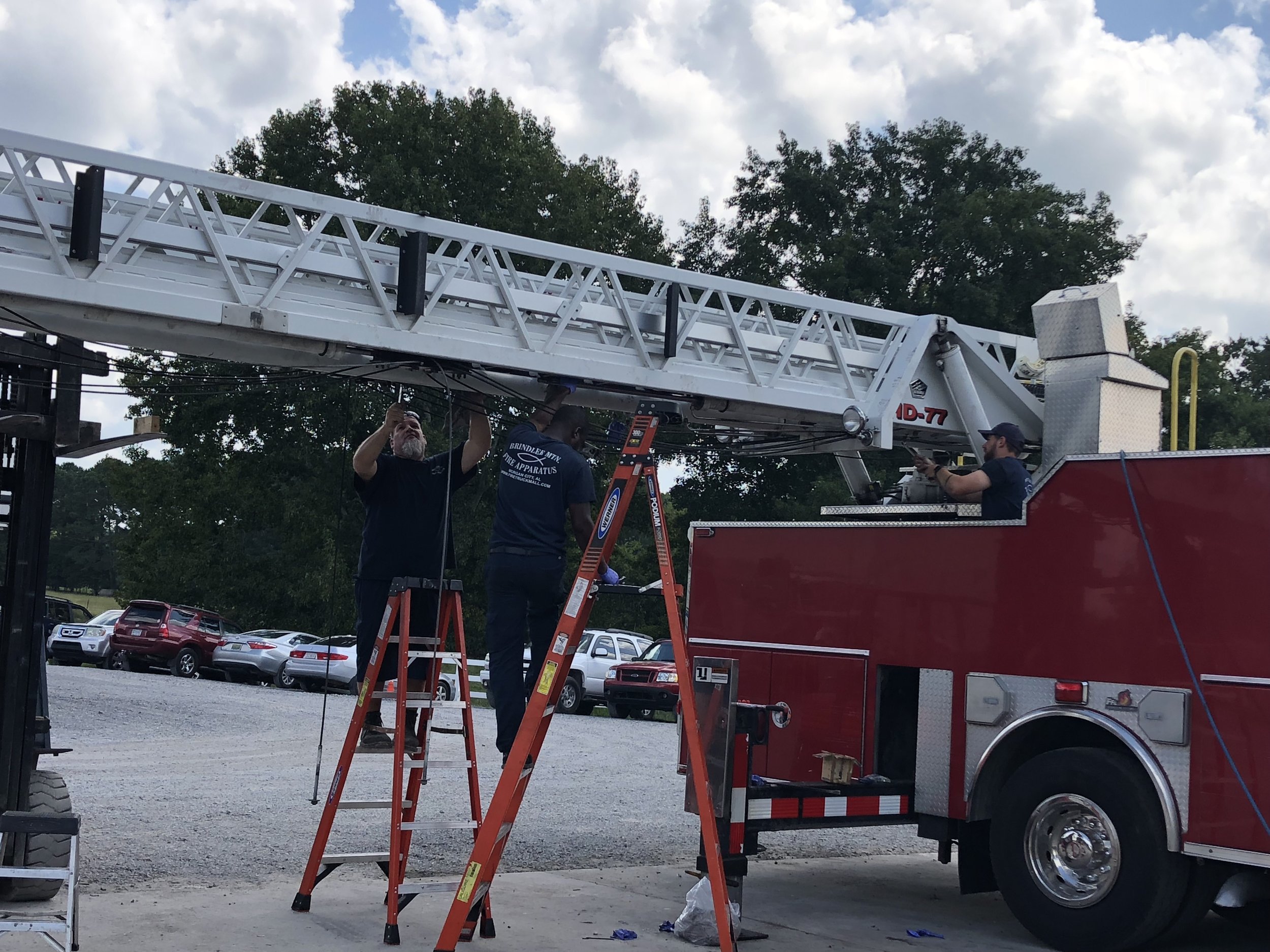 Consists of technicians who went through multiple interviews before being asked to join the team.

Is divided into teams of 5-7 people, who individually bring unique talents to complete a job with excellence

Is always evaluating the jobs they are performing looking for innovative ways to complete assigned task and satisfy customer expectations

Is consistently working through training modules including certifications to better their understanding and skills to carry out a job

Is willing to perform their job in a variety of shops, outdoors or at a customer's location
The mission of BMFA is to help communities keep the best Fire Apparatus they can afford serving their communities. We do that by buying, selling and fixing fire trucks.
The Blue Man group at Brindlee is vital to that mission as they fix trucks brought in for service work or give new life/refurbish a used truck for extended years of use in a local community.
Brindlee would not be the success it is without our Blue Man Group.